Expert Scientific Manuscript and Grant Editing.
We've worked for the top journals. Now we want to work for you.
Our Services Include:
Manuscripts
Give your paper the competitive edge
Grants
Maximize your funding chances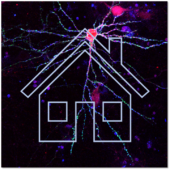 Virtual Core Facility
Join IMBA, Rutgers PHRI, and IMP - receive priority, discounted editing for your institute
Our mission is to break down barriers that keep scientists from realizing their full potential.
How can we help you?
Life Science Editors improves scientific communication and empowers the scientist in everyone – everywhere. One of our initiatives is to help scientists succeed by strengthening their writing. What makes us different?
We are the only team of editors that has worked for the top journals. Having handled hundreds of manuscripts through peer review, we know what journal editors and reviewers are looking for.  
We do not outsource. We communicate directly with you. 
We have published in the top journals – we understand your science.
We  have edited hundreds of manuscripts and grant proposals. We maximize the impact of your submissions, and ensure that they address all the criteria evaluated by reviewers. In both cases, these include why your findings are significant and innovative.
Our input will increase your chances of publishing and funding by preempting reviewers' concerns and ensuring that your presentation is clear and convincing.
Testimonials
Thank you, Helen! We have substantially overhauled the paper following your recommendations
Angela made the impossible possible. Thanks to her knowledge and effective communication skills, she put together, from scratch and verbal conversation, a grant application nearly independently. This grant has also been funded at first submission. This experience convinced me that a team approach with Angela is the way forward in submitting grants!
It has been wonderful to work with Brandi. With just a few guidelines from our side, she greatly improved our manuscript in no time. I am looking forward to using Life Science Editors' services again in the future!
Guy Riddihough was an outstanding editor at Science Magazine. Now, all of his experience is with Life Science Editors. I had an enormously positive experience with Guy in completing our last manuscript for submission. I will be back.